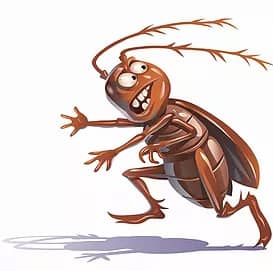 Broken Arrow Pest Control, LLC | Local Pest Control Services
Broken Arrow Pest Control has been taking care of the pest control needs of home and business owners in southeast Texas since 1976.
What was first created as a side project in retirement has grown into a thriving business with third-generation leadership at the helm.
Ken and Marion Shank established Broken Arrow Pest Control in the 1970s after moving to the greater Livingston area for retirement. Leaving the world of insurance claims adjustments and nursing, respectively, Ken, in particular, needed a little something more to occupy his time in retirement. Under the guidance of a fellow pest control specialist, he began building Broken Arrow into the company we all know today.
Ken and Marion's youngest son, Karl, began working part-time for the family business after serving in the U.S. Air Force. In 1981, Karl started working full-time and eventually purchased the company from his parents in 1991.
In 2020, Broken Arrow passed to the third generation when Karl and his wife Jan's youngest son Daniel purchased the family business.
"Having grown up in the business," Daniel says, "it was a natural succession for me to one day purchase the company from my parents."
A graduate of Stephen F. Austin State University with a degree in accounting, Daniel brings a great combination to Broken Arrow with the knowledge of bugs and business.
"We're [Broken Arrow] the largest locally-owned pest control business in the area, "Daniel adds, "but we remain focused on the personal relationships we establish with our customers. They [customers] depend on us to take care of their homes and businesses through controlling pests, and that's a job we're passionate about."
For more than 40 years, the team at Broken Arrow Pest Control has been entrusted with the health and wellbeing of local homes and businesses, treating them as if they were
their own. The company remains rooted in serving its customers with integrity, knowledge, and dependability. Controlling pests in and around homes and businesses creates a path to satisfied customers by not just meeting expectations but exceeding them.
HAVE ANY QUESTIONS RELATED TO PESTS? CONTACT US!