Wildlife & Rodent Control
Noises in the attic or dropping in the pantry?  We provide solutions for wildlife such as Raccoons, Possums and Rodents such as Mice and Rats.

Eco-Friendly Options
Ask about our organic pest control service options! If you want to use an environmental friendly method, we have a variety of all-natural solutions that work great and are fantastic families with young children.
WDI Inspection Reports
Are you buying or selling a home and want to know if there are insect problem?  Then you need a Wood Destroying Insect Report or WDI Report.  This is not just a termite inspection but an inspection for other insects that destroy wood too.
Top Pest Control Service Treatments
We provide pest control treatments for all kinds of insects and rodents found in East Texas. For maximum effect, our treatments are carried out over a period of time.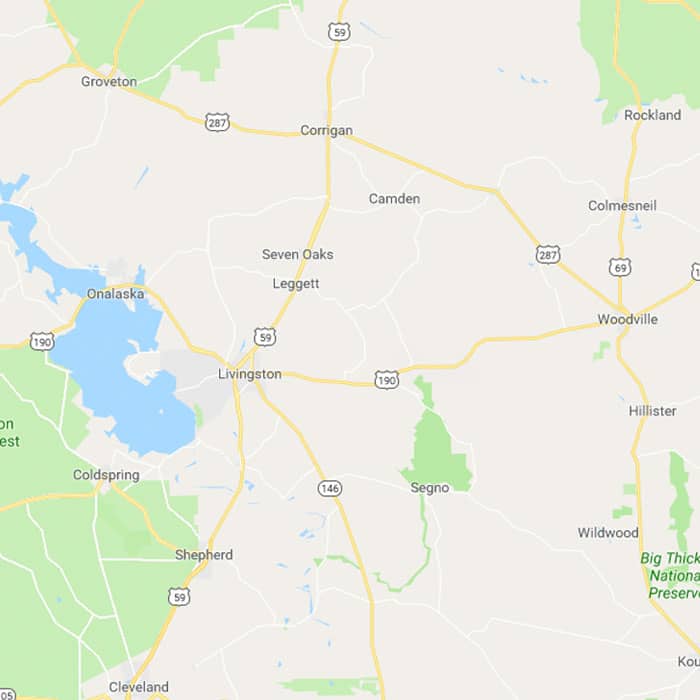 Service Area
We provide pest control Services to Polk County, San Jacinto County, Tyler County, Jasper County, Angelina County, Liberty County, Trinity County and some of the surrounding areas.
So if you are in:
Livingston, Woodville, Coldspring, Onalaska, Shepherd, Corrigan, Chester, Colmesneil, Fred, Trinity, Spurger, Warren, Oakhurst, Rye, Jasper, Lufkin, or other areas in between give us a call.
936-327-7484 – Livingston

936-646-3600 – Onalaska

409-283-5073 – Woodville
HAVE ANY QUESTIONS RELATED TO PESTS? CONTACT US!