Spiders can become a living nightmare for homeowners—especially when you or your family have arachnophobia. These pests are especially problematic in enclosed spaces such as kitchens, bathrooms, and garages, where they like to move in and make themselves at home. You'll also see a spike in spiders during the fall and winter as they follow their food source inside (and away from the cold).
This article will dig into excellent and effective ways to eliminate spiders.
7 Ways to Kill Spiders
Spiders are notorious for finding their way indoors. They might search for a meal, a mate, or a warm, cozy spot to hang out.
Unfortunately, our homes can provide all of those things. The good news is that there are ways to keep them out. Here are seven effective methods that anybody can do to eliminate spider infestations.
Method 1: Use Insecticide Sprays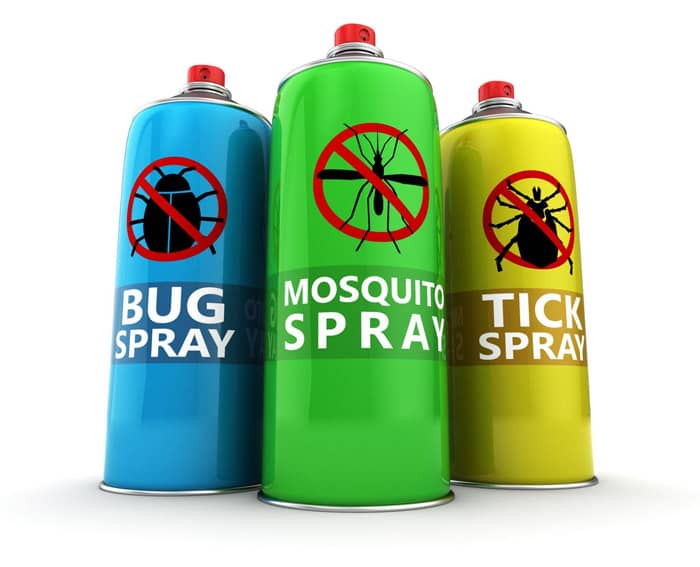 Homeowners serious about ridding their homes of spiders can invest in a good quality insecticide spray. Which one should you get? There are countless brands on the market, but it's essential to consider what's important to you.
Do you have kids or pets, or do you prefer natural products? There are natural insecticide sprays that won't harm the health or safety of your family but also offer adequate control over spiders. These sprays use only high-quality natural ingredients that spiders will avoid.
And foggers? Stay away from them, especially if you have children. They are highly hazardous to kids and pets and aren't as effective at controlling the spread of spiders and other insects.
Method 2: Use Spider Traps
Spider traps are another great way to get rid of spiders. If you've ever used a sticky trap for rodents, you know the drill—it's the same principle, just on a smaller scale.
Like furry pests, the biggest drawback with traps is that you will have a live spider to deal with. If you're not fond of dispatching spiders, there may be better solutions than this, even if it's effective.
Method 3: Remove Spider Webs
Spider webs are like the doormat in a spider's home. It's their meal ticket and eliminating these food collection points help keep spiders away. So make them feel unwelcome by removing spider webs immediately when you see them. If you can prevent spiders from moving in and getting comfortable in the first place, you'll have an easier time killing and controlling spiders.
If your home has a lot of spider webs, consider using a professional company to clean them out to ensure you're getting rid of them.
Method 4: Cats as Spider Repellant
Have a cat? Want one? Cats love hunting and dispatching spiders. Woe to any arachnid that gets within reach of a cat on the prowl. They love nothing more than to play, kill, and sometimes eat spiders.
Method 5: Use Roach Traps
Photo Credit: Stingmon Roach Traps
Roach traps are another very effective way of exterminating spiders. These vacuum-like traps will suck up and kill various bugs, including spiders. You can also combine products to ensure you get the job done correctly. For example, you can use roach traps and spider repellant to hit these creepy crawlers on two fronts.
Side note: you'd be surprised how many people mistake roaches for weird spiders. If you have a roach problem, consider this.
Method 6: Use Professional Pest Control
If you have a severe problem with spiders in your home, consider hiring professionals to deal with them. Professional pest control companies can safely and effectively control spiders in your home in no time. They have the equipment and tools necessary to quickly dispose of spiders in your home. In addition, these companies are trained to properly use insecticides, traps, and other spider elimination methods in your home safely and effectively. (They can also treat the outdoors so you can enjoy your outdoor living space without dealing with other insects like, ants, or mosquitos.)
In addition to eliminating your spider problem, pest control companies can also conduct pest inspections. Depending on what they find, they can recommend preventative measures you can take to keep these pests out of your home for good.
Exterminating spiders can be a challenging process. Before taking action, consider all the factors involved in controlling these pests—your health, family, and pets should be considered when deciding how you deal with them. Once you have selected a control method to kill a spider, using it safely and effectively is essential, so you don't harm yourself or others in your home.
And whatever you choose, be consistent.